The Comandos are an elite force, specialized in assault operations, with an old tradition in the Portuguese Army. They were created during the Colonial War, in the 1960s.
Currently, there are two operational companies and a third one is expected to be created when the unit is moved to their new base. The Comandos are part of the
Brigada de Reacção Rápida
(BRR, the Army light brigade).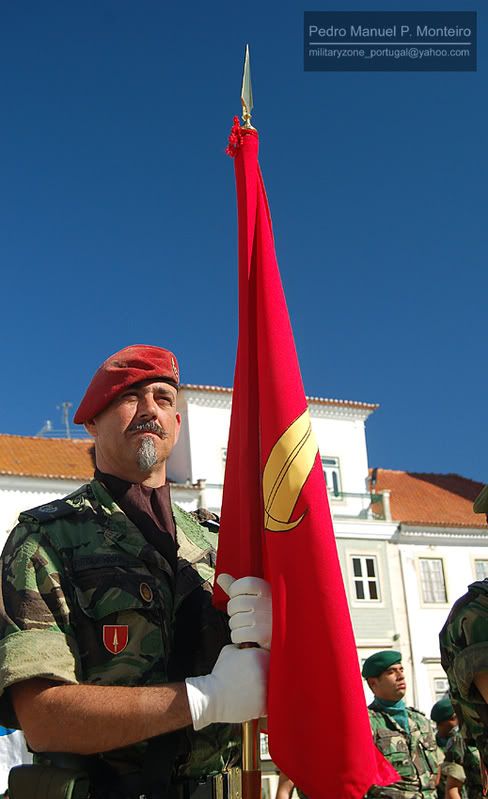 For those who are interest in know more about the unit, the former comando Mário Relvas has an interesting
blog
about them.
Pedro Monteiro