Fabrequipa - Steyr's local industrial partner for the production of 219 of the 260 Pandur II ordered by Portugal - presented the first vehicle produced in Portugal. The ceremony took place in the assembly line, located in Barreiro, yesterday, September 25th.

During the ceremony, Francisco Pita, from Fabrequipa, annouced that soon the company will have "a complete portfolio of products, comprising armoured vehicles and non armoured vehicles, from 4x4 to 8x8, until the maximum weight of 25 tons".
The Portuguese Army will receive, until the end of 2007, a total of 24 armoured vehicles. The first batch is being delivered this week. Besides, Fabrequipa will start, in 2008, the production of 20 vehicles in the amphibian version for the Portuguese Navy.

Furthermore, the portuguese company is studying the market of light 4x4 armoured vehicle. In fact, three foreign companies have already contact it with proposals for the local production of their vehicles. As noted by Francisco Pita, Fabrequipa will participate with such proposal in a contest for the acquisition of 100 vehicles for the Army's light brigade, the Brigada de Reacção Rápida.
Portugal has also taken an option for 33 vehicles configured as Mobile Gun Systems (MGS) and armed with a 105mm gun. A prototype with two different turrets is being tested in Austria and soon will make some trials in Portugal. "These tests will allow the evaluation of both turret's efficiency and vehicle's behaviour with the turret", Vítor Franco said in August. If Lisbon orders such vehicles, their production will begin in 2010, when the current production ceases.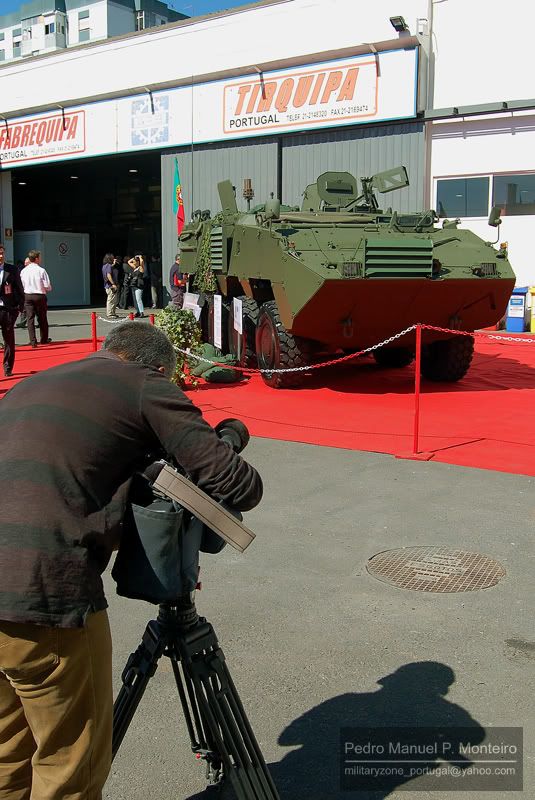 A look at the ICV7, the first Pandur II produced in Portugal. The portuguese media had a strong presence in the ceremony which marked the introduction of a new armoured vehicle, 40 years after the delivery of the veteran Chaimite [click to enlarge].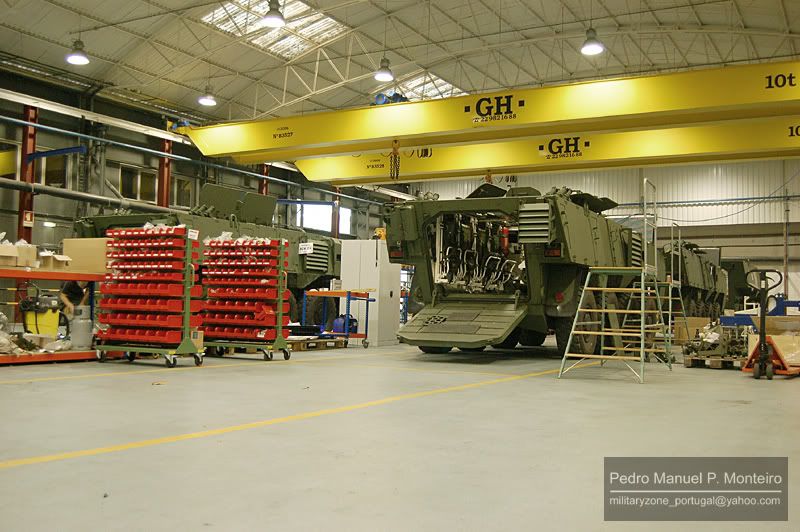 The assembly line of Fabrequipa is located in Barreiro, near Lisbon. Up to eight vehicles can be produced monthly [click to enlarge].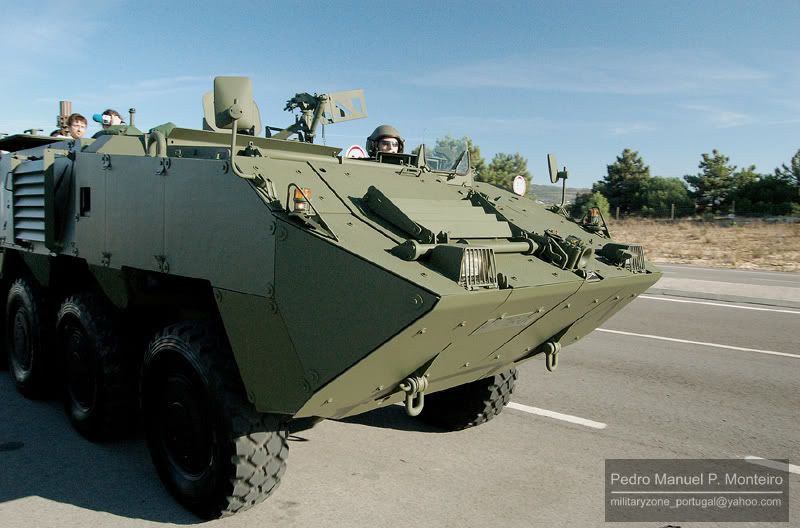 One of the seven Pandur II delivered this week to the Army, in fact, the first one produced in Portugal, "gave a ride" do the portuguese journalists [click to enlarge].


Pedro Monteiro